MegaResearch agency presented an analysis of the Russian tea market at the WorldFood Moscow exhibition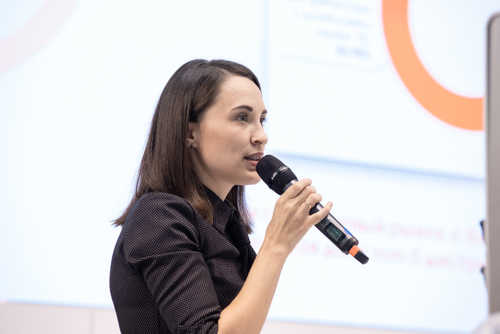 27.09.2019
MegaResearch agency presented an analysis of the Russian tea market at the WorldFood Moscow exhibition
Autumn is a traditional time for holding the main industry exhibitions of industry and agriculture in Russia. From September 24 to 27, 2019, the 28th International Food Exhibition WorldFood Moscow was held at the Crocus Expo IEC in Moscow, where the PR Director of MegaResearch agency Elizaveta Sharipova performed. The report was made within the framework of the conference "Tea and coffee market in Russia: trends, cases and development forecasts" and is devoted to the analysis of the Russian tea market in the B2B segment in the following areas:
Dynamics of market development in the years 2017-2019.
Factors affecting the market.
Structure of consumption by type, assortment and producing countries.
Analysis of competition in the industry.
Current trends in tea consumption.
Forecast of market development until 2023.
Russia is one of the world leaders in tea consumption, while our country practically does not grow its own raw materials for its preparation — the world's northernmost Krasnodar tea occupies no more than 2% of the total domestic production. Therefore, the main attention in the analysis of this market was paid to the supply of imported tea, which is then packaged in the territory of the Russian Federation or sold in specialized stores by weight. The report separately presented data on the entire market, as well as on the segment of loose tea sold at retail.
Experts highly appreciated the information provided in our presentation. According to its results, more than ten companies requested a presentation for a more detailed review. We will be happy if the data obtained will help market participants in their work.
MegaResearch agency specializes in the study of the food market and has conducted many studies of its various segments. Our specialists have expert knowledge and competencies and are ready to carry out any necessary analytical work for you: business planning, consumer research, analysis of import and export operations, forecasting the commercial feasibility of a particular area of activity, etc. We invite to cooperation all those who are interested in business development and achievement of success in competitive struggle.