MegaResearch presentation at the conference "Truck Transportation: Challenges and Opportunities"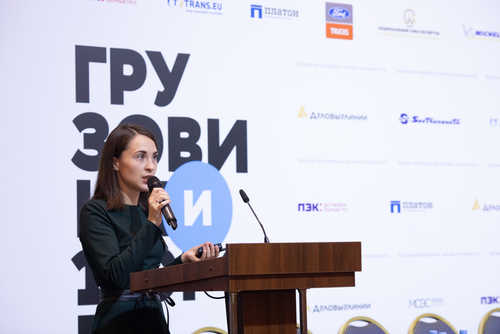 03.10.2019
MegaResearch presentation at the conference "Truck Transportation: Challenges and Opportunities"
Another conference, where our company presented a study of another specialized industry market, was held on October 1-2, 2019 at the Renaissance Moscow Monarch Center Hotel. PR-director of our company Elizaveta Sharipova made a report "Analysis of the main cargo transportation market: current state and development forecast for 3 years".
The report analyzed in detail the current trends in the development of this market, its structure by key players, the size of their fleets and the main directions of cargo flows in Russia and abroad, and gave a forecast of the dynamics of cargo transportation volumes until 2023. A significant part of the speech was devoted to changes in state regulation in the industry that have occurred in the last 4 years, and the practice of switching carrier companies to gas-engine fuel.
The difficulty of studying the cargo transportation market is that there is no reliable statistics on the movement of transport on the territory of Russia, in addition, a fairly significant part of logistics services is provided according to gray schemes that cannot be accounted for in any way. Therefore, it was necessary to develop a special research methodology that would give relevant results with a sufficiently large degree of uncertainty in the input data. The reaction of representatives of the largest market players and industry associations present at the conference showed that our analysts coped with this task, and the discussion that ensued after the report confirmed that there are problems in the industry that did not escape the attention of MegaResearch specialists.
We have been following the cargo transportation market for a long time, and the leaders of this industry — the companies "Globaltrak" and "Agro-Auto" — have been our regular customers for the past few years. Our special pride is the preparation of a series of studies within the framework of the IPO launch of PJSC Globaltrak Management. We thank our partners for their trust.
In total, our company has completed more than 50 studies in the field of cargo transportation. That is why we can speak authoritatively and expertly about this market. We invite to cooperation all who are interested in consulting support from one of the leading marketing agencies of Russia, and we offer analytical study of any project related to automotive or logistics topics.