MegaResearch presentation at the XIV All-Russian Forum "Innovative Technologies and Equipment in the Dairy Industry»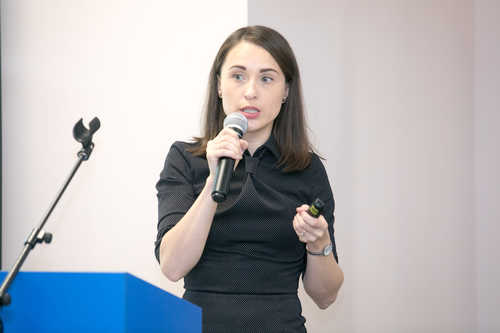 11.10.2019
MegaResearch presentation at the XIV All-Russian Forum "Innovative Technologies and Equipment in the Dairy Industry»
PR Director of our agency Elizaveta Sharipova made an analytical report at the next industry conference "Prospects for the development of milk exports against the background of its deficit in the domestic market", in which she presented the results of the study in the following areas:
the volume of milk shortage in Russia at the moment;
the main causes of milk shortage in Russia;
forecast of milk shortage in Russia for 2020;
how has the import of dairy products changed in the first half of 2019;
what do market participants think about government support measures for the industry;
is it really possible to implement the May presidential decree and increase the export of dairy products by 2 times;
what tasks need to be solved for the development of exports.
The topic of the report may cause confusion for those who are not familiar with the specifics of the industry. However, experts know that the shortage of raw milk is not a reason to refuse to increase the supply of finished products abroad. Our country has established strict control over the quality of dairy products, there are established national brands, and a law on organic products has been developed and adopted. All this provides a good basis for promoting goods to foreign markets, especially to China and Southeast Asian countries. The calculations of MegaResearch analysts showed that the plans set for the industry in the light of the decrees of the President of Russia are quite real and feasible.
Our company has been following the Russian dairy market for a long time and regularly conducts marketing research for its leaders — EFKO, Milprom, Rusagro, Nestle, Uzlovsky Dairy Plant, Ecofarming, Karelian Cheeses, Volzhsky Product and many others. We are also actively exploring other segments of food production, as well as other industries around the world. We invite everyone who is interested in business development to cooperate and offer analytical support from the best marketing agency in Russia according to the independent rating Motton Pik.