Feedbacks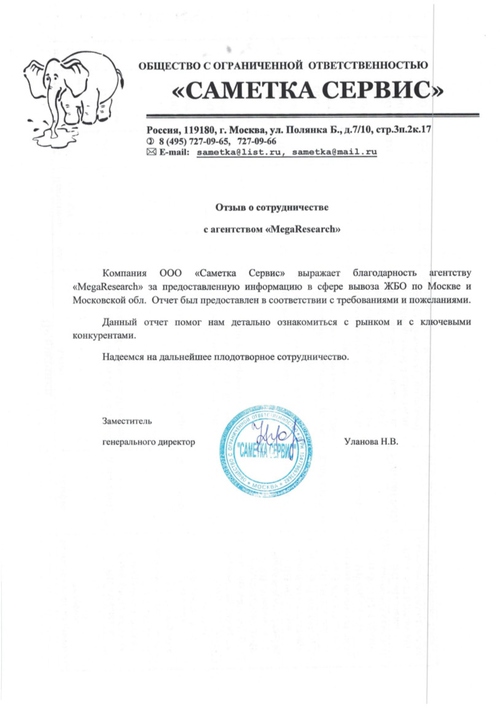 ООО «Саметка Сервис»
Компания ООО «Саметка Сервис» выражает благодарность агентству «MegaResearch» за предоставленную информацию в сфере вывоза ЖБО по Москве и Московской области. Отчет был предоставлен в соответствии с требованиями и пожеланиями.
Данный отчет помог нам детально ознакомиться с рынком и с ключевыми конкурентами.
Надеемся на дальнейшее плодотворное сотрудничество.
Уланова Н.В, Заместитель генерального директор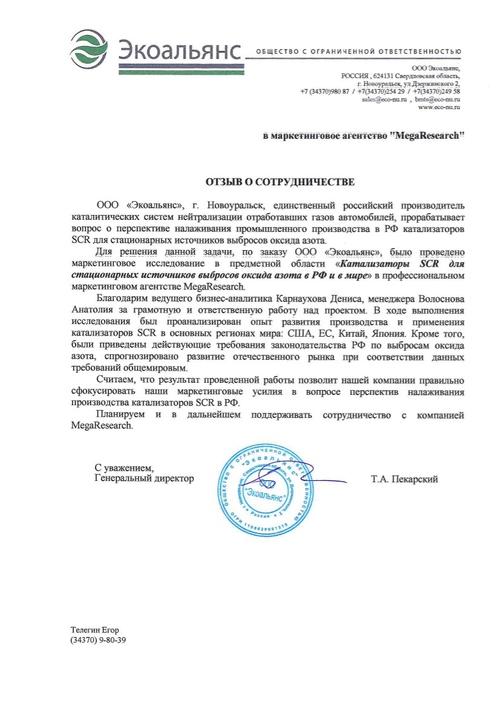 ООО «Эко Альянс»
Благодарим ведущего бизнес-аналитик а Карнаухова Дениса, менеджера Волоснова Анатолия за грамотную и ответственную работу над проектом. В ходе выполнения исследования был проанализирован опыт развития производства и применения катализаторов SCR в основных регионах мира: США, ЕС, Китай, Япония. Кроме того, были приведены действующие требования законодательств а РФ по выбросам оксида азота, спрогнозировано развитие отечественного рынка при соответствии данных требований общемировым.
Елистратов О.В., Генеральный директор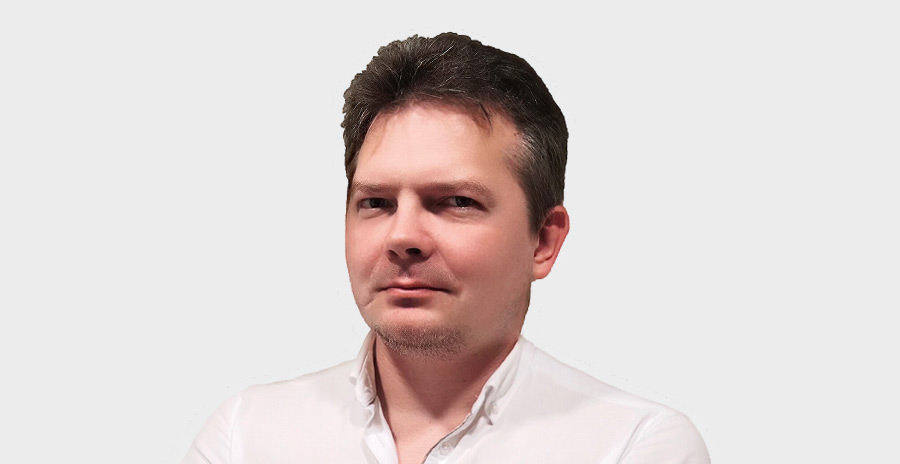 Alexander Sibiryakov
Head of Sales Department
Alexander specializes in marketing research projects, business plans and strategic consulting.