Feedbacks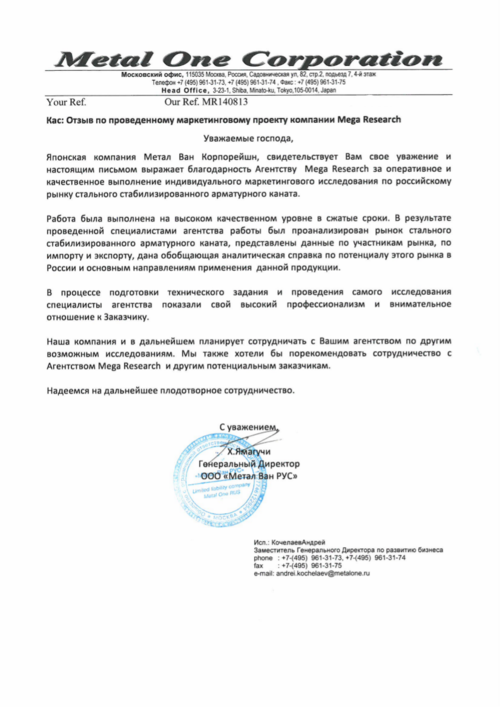 Metal Van Corporation
Feedback on the marketing project conducted by Mega Research
Dear sirs,
The Japanese company Metal Van Corporation presents its respect to you and hereby expresses its gratitude to the Mega Research agency for the prompt and high-quality implementation of individual marketing research on the Russian market of steel stabilized reinforcement rope.
The work was performed at a high-quality level in a short time. As a result of the work carried out by the agency's specialists, the market of steel stabilized reinforcement rope was analyzed, data on market participants, imports and exports were presented, and a summary analytical reference was provided on the potential of this market in Russia and the main areas of application of this product. In the process of preparing the terms of reference and conducting the research itself, the agency's specialists showed their high professionalism and attentive attitude to the customer.
Our company plans to continue working with your agency on other possible research projects. We would also like to recommend cooperation with the Mega Research agency and other potential customers.
We hope for further close cooperation.
.