Feedbacks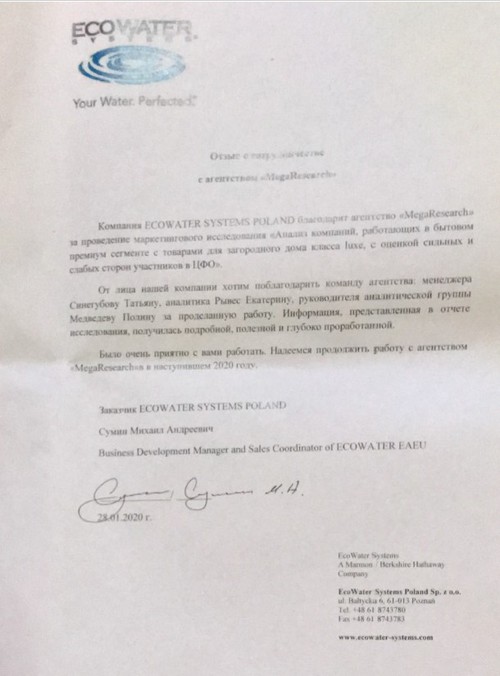 ECOWATER SYSTEMS POLAND
The company ECOWATER SYSTEMS POLAND thanks the MegaResearch agency for conducting a marketing study «Analysis of companies operating in the premium household segment with luxury goods for a country house, with an assessment of the strengths and weaknesses of participants in the Central Federal District».
On behalf of our company, we would like to thank the agency's team: manager Tatyana Sinegubova, analyst Ekaterina Ryves, head of the analytical group Medvedeva Polina for the work done. The information presented in the research report was detailed, useful and deeply researched.
It was a great pleasure to work with you. We hope to continue working with the MegaResearch agency in the coming 2020.
.