Feedbacks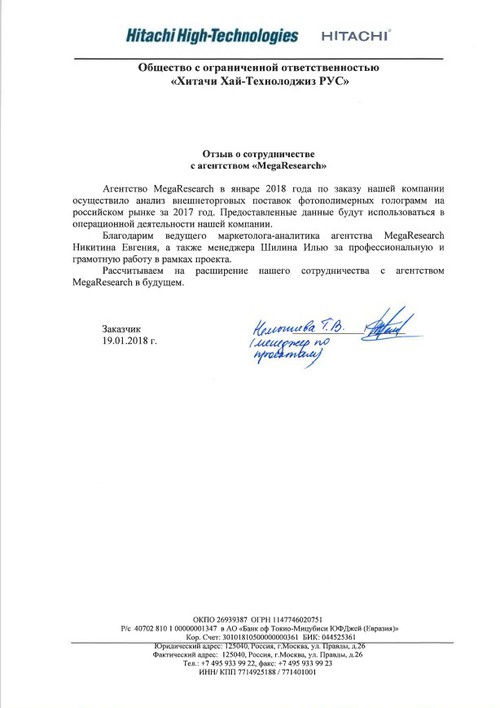 Hitachi High-Technologies
Feedback on cooperation with the agency "MegaResearch"
In January 2018, MegaResearch agency, commissioned by our company, carried out an analysis of foreign trade supplies of photopolymer holograms on the Russian market for 2017. The data provided will be used in the operational activities of our company.
We would like to thank Evgeny Nikitin, a leading marketing analyst at MegaResearch, and Ilya Shilin, a manager, for their professional and competent work on the project.
We look forward to expanding our cooperation with the MegaResearch agency in the future.
.