Feedbacks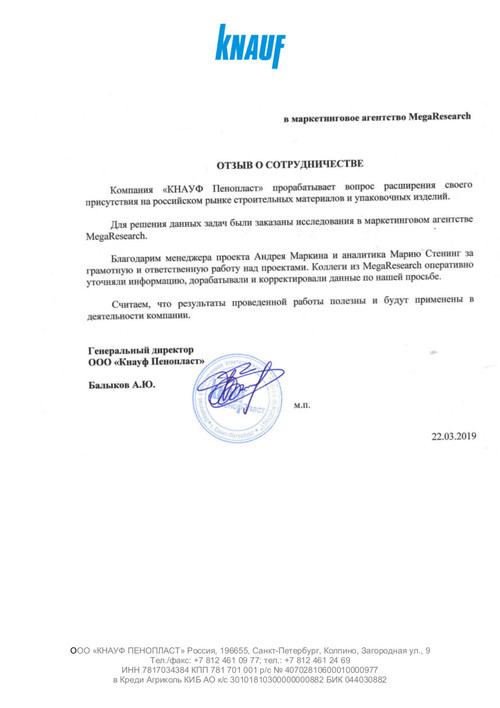 KNAUF Penoplast
FEEDBACK ON COOPERATION
KNAUF Penoplast is working on expanding its presence in the Russian market of construction materials and packaging products.
To solve these problems, research was ordered from the MegaResearch marketing agency.
We thank Project manager Andrey Markin and analyst Maria Stening for their competent and responsible work on the projects. Colleagues from MegaResearch promptly clarified the information, refined and corrected the data at our request.
We believe that the results of the work carried out are useful and will be applied in
the company's activities.
.