Feedbacks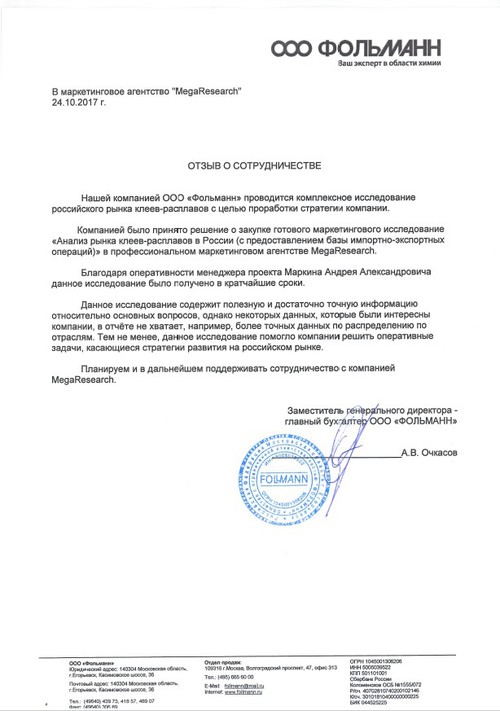 LLC "Folmann"
Our company LLC "Folmann" conducts a comprehensive study of the Russian market of hot melt adhesives in order to develop the company's strategy.
The company decided to purchase a ready-made marketing study «Analysis of the market of hot melt adhesives in Russia (with the provision of a database of import and export operations)» from the professional marketing agency MegaResearch.
Thanks to the efficiency of the project manager Markin Andrey Alexandrovich, this study was received in the shortest possible time.
This study contains useful and fairly accurate information on the main issues, but some of the data that the company was interested in is missing in the report, for example, more accurate data on the distribution by industry. Nevertheless, this research helped the company to solve operational problems related to the development strategy in the Russian market.
We plan to continue to maintain cooperation with the MegaResearch agency.
CEO Assistant Ochkasov A.B.